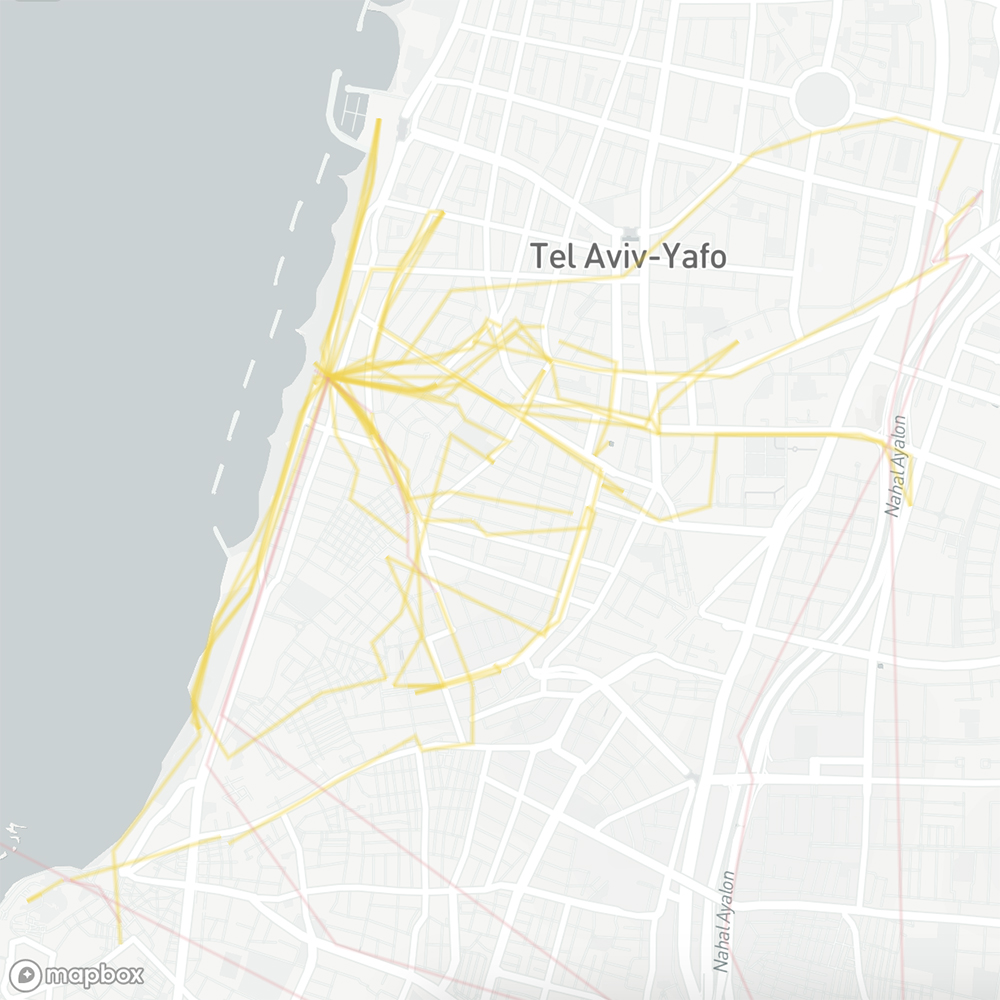 Time frame: Nov 18-27, 2017
Tools: Moves & Mapbox
Yellow: Walking
Red: Transport

Time frame: Oct 27 – Nov 10 (340 hours)
Number of steps: 141706 (-27% compared to Budapest)
Modes of transport: 5
Coworking spaces visited: 2
Coffees consumed: 8 (-55%)
Productivity score: 65% (+1pp)
Tools: Moves & Mapbox
Yellow: Walking
Red: Transport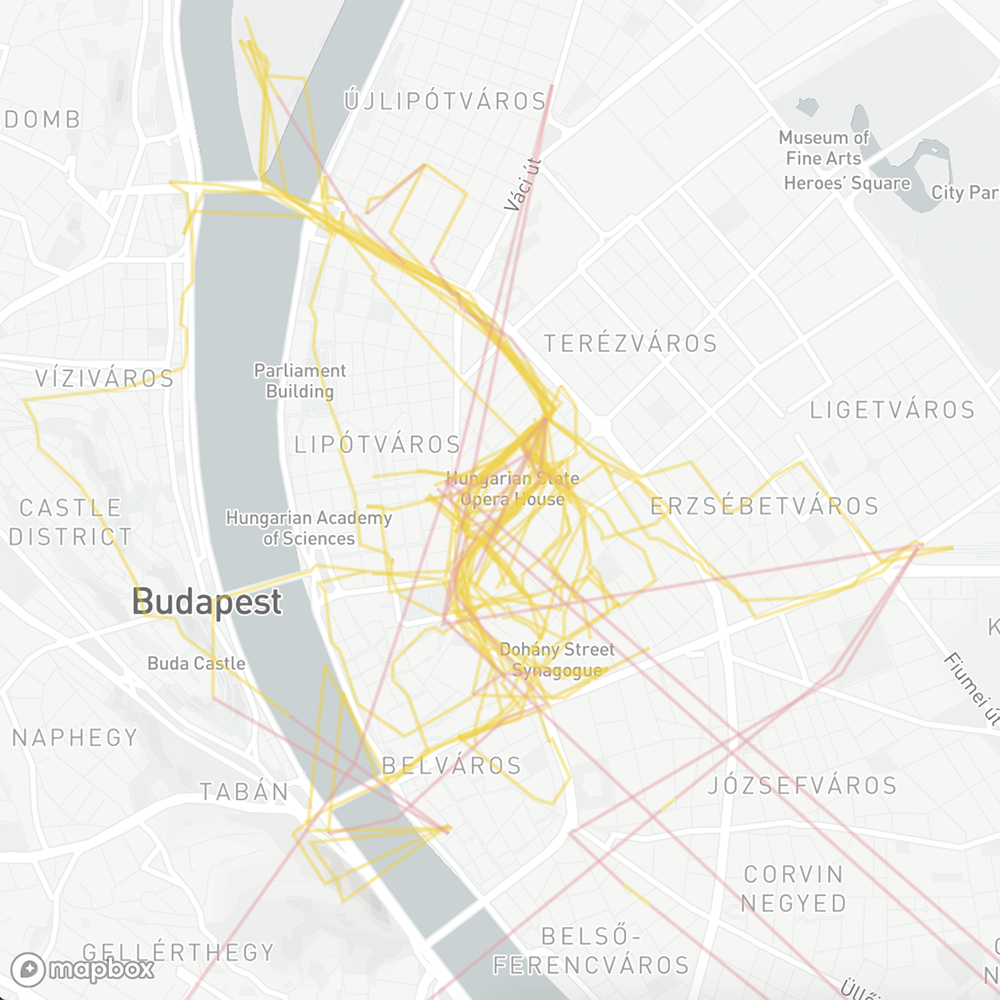 Time spent in Budapest: 332 hours
Number of steps: 194397
Modes of transport: 3
Coworking spaces visited: 5
Coffees consumed: 18
Productivity score: 64%
Tools: Moves & Mapbox
Yellow: Walking
Red: Transport

Red: Transportation (Car + Public Transport)
Yellow: Walking
Data collection: Moves App
Data visualisation: Mapbox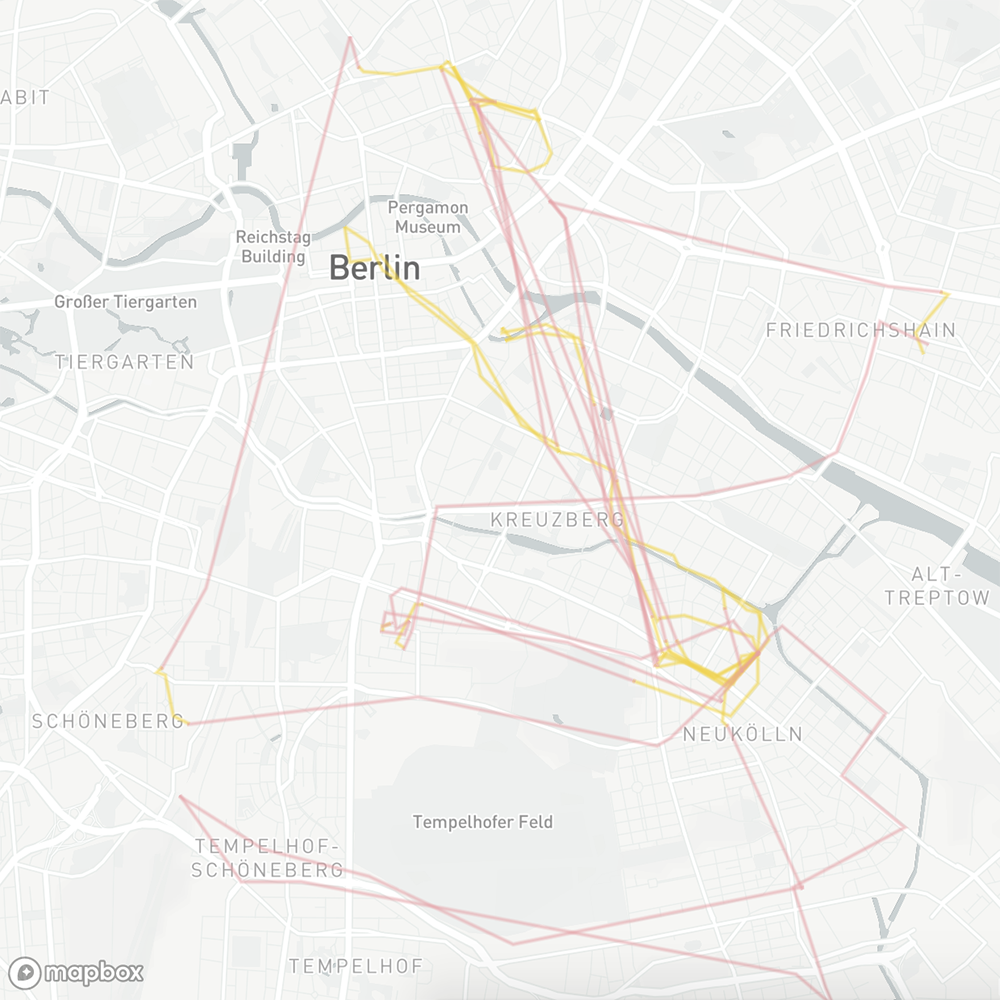 Red: Transportation (Car + Public Transport)
Yellow: Walking
Data collection: Moves App
Data visualisation: Mapbox

I hit my goal of 52 consecutive weeks of swimming pool check-ins on Swarm today. This means that I went for a swim at least once a week for the past year.
Total number of swims: 139
Number of swimming pools: 14
Number of countries: 9
Favorite Pool: London Aquatics Center
Next milestone: 100 weeks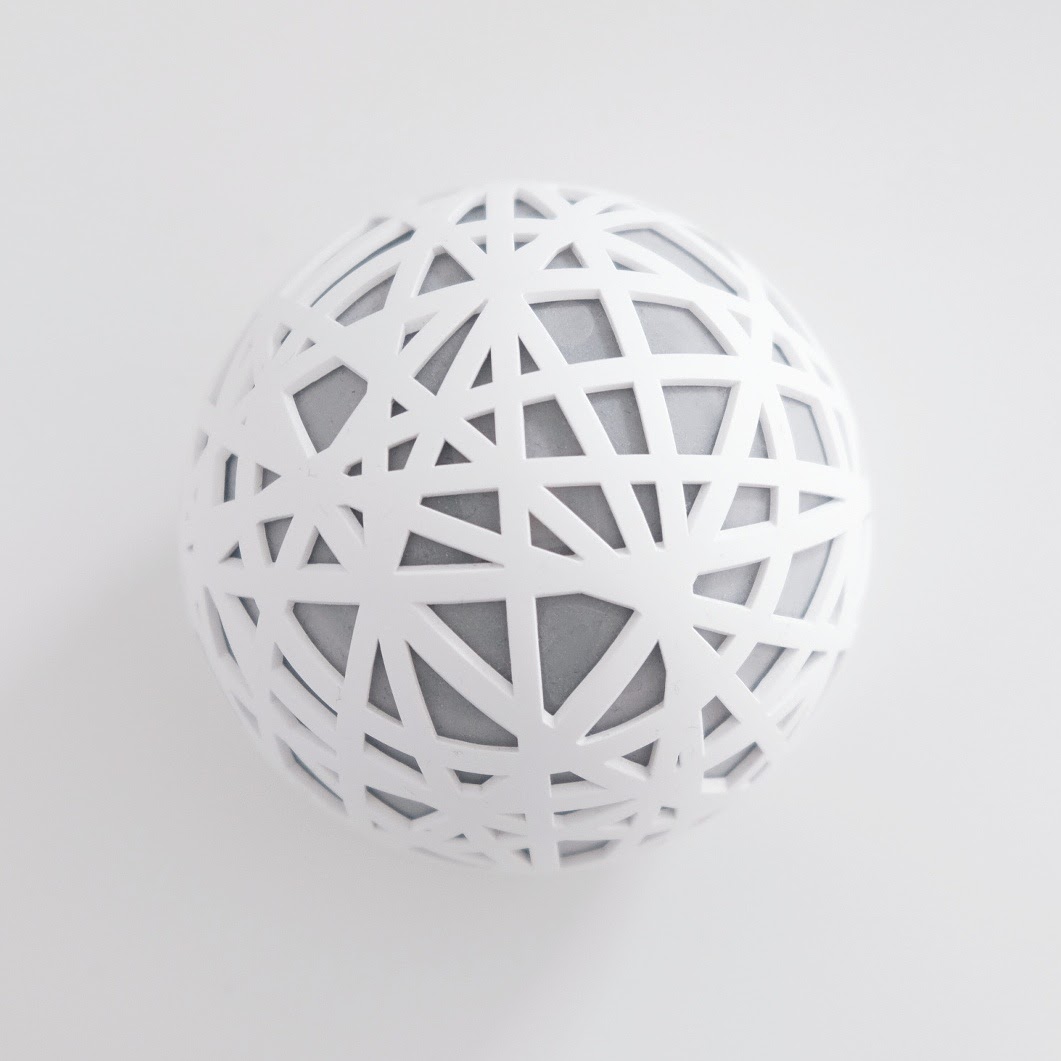 The Sense is still one of my all-time favourite product designs. It reminds me a lot of the Beijing National Stadium by Herzog & de Meuron.
Unfortunately, the Sense never delivered on any of its other promises: The app UI wasn't great, the personalised sleep insights & recommendations didn't feel right and they never released the API they promised in their Kickstarter campaign. A few months ago the company announced it was shutting down. The email with instructions on how to export your data? I'm still waiting for it. My Sense is now nothing but an expensive paperweight.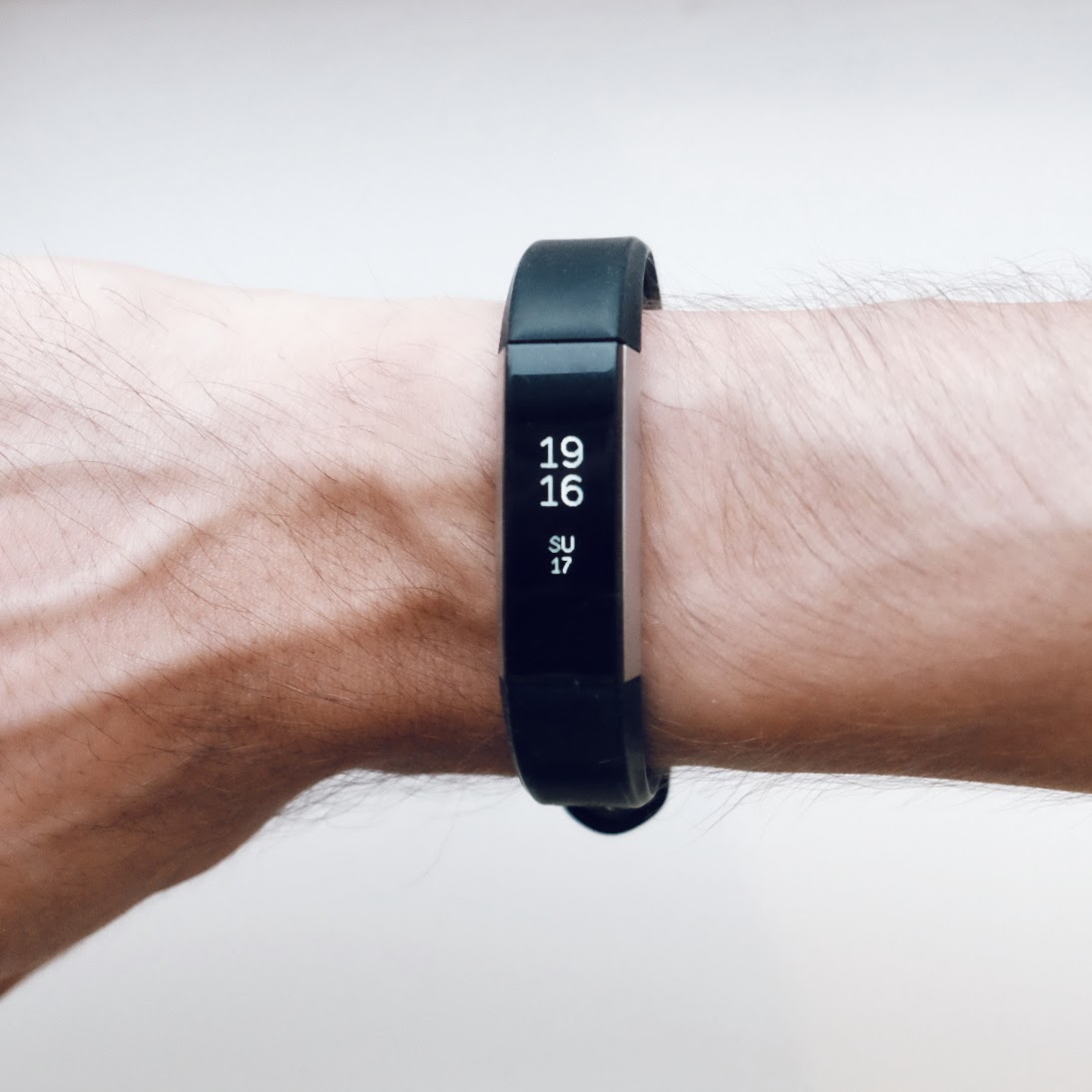 There seems to be an interesting trend with quantified self devices: They either look great but don't perform well (see Sense, Jawbone Up, Vessyl), or they perform well but lack good design (see Garmin, Zeo, Fitbit).
Fitness trackers in particular will need both great design and additional functionalities beyond step tracking to stay relevant, which is why the latest Fitbit release was so disappointing: The Ionic is not exactly a stylish piece of fashion. The form follows function approach would be okay if the watch had any ground-breaking new tracking capabilities, but that doesn't seem to be the case either.
The winner seems to be the Apple watch, which both looks nice (I really like the Nike+ version) and offers pretty decent fitness tracking. Then on the other hand: No proper sleep tracking since the battery doesn't even last 24 hours …
I'll keep waiting for a device that gets both form and function right.


One of my new year's resolutions this year is to meditate at least five times per week (71%). I had been using Headspace on and off before, but finally wanted to make meditation a real habit. I usually meditate for 15-20 minutes once I arrive at the office, which explains gaps on weekends and when I'm traveling. So far I've meditated 155 times and missed 75 days resulting in a success rate of 67% (4pp below target). The graph above represents the last 225 days.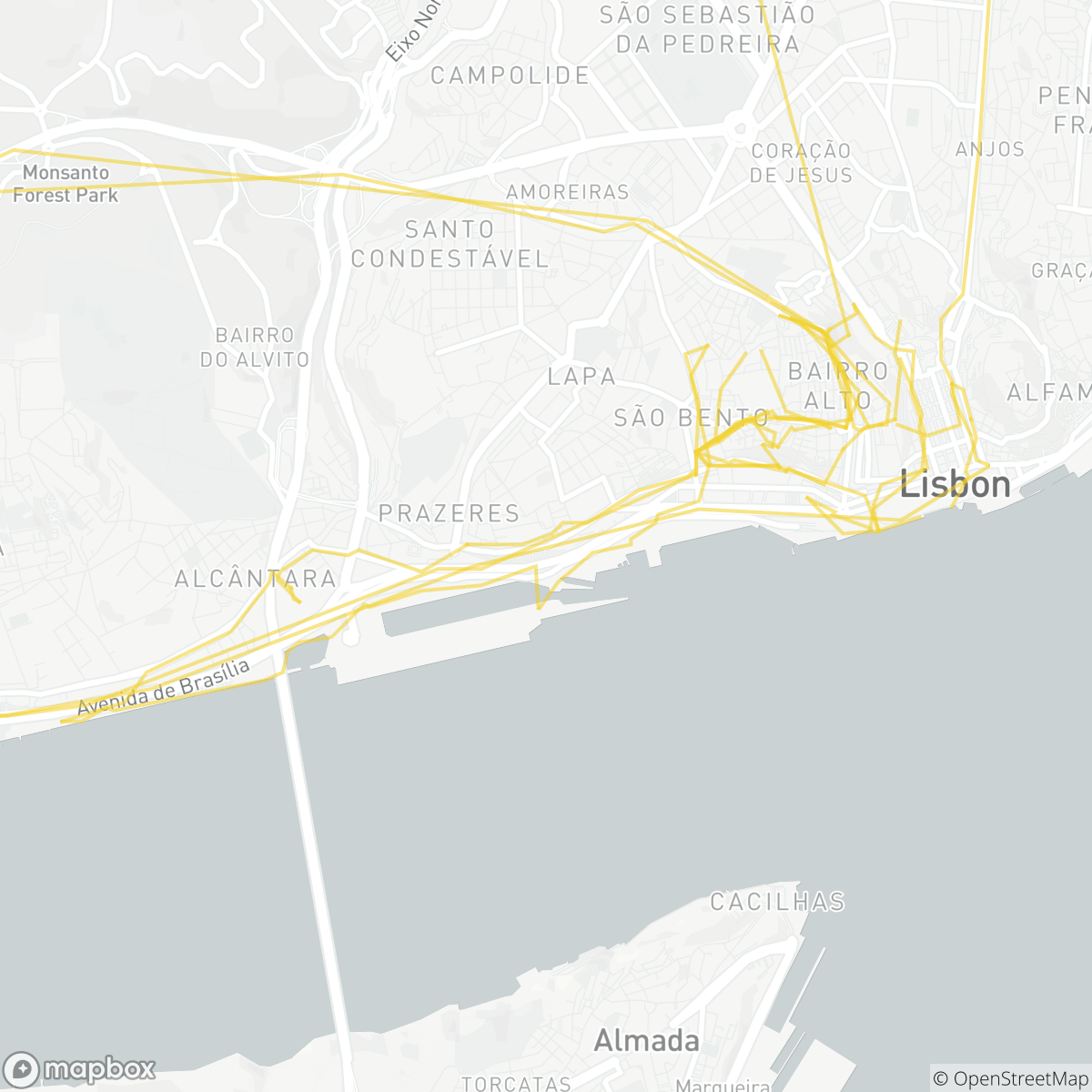 You can subscribe to this blog
via RSS
, follow me
on Twitter
or sign-up for my monthly newsletter: